Projects -industrial automation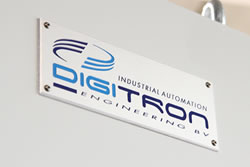 Digitron Engineering B.V. Is an organization that works project-wide. In industrial automation this is a must! Within a project, several disciplines have to fit seamlessly together, in order to obtain a process or machine that is able to work in an effective way. Depending on the size and complexity, one or more people are assigned to the project in order to minimize the lead time with usage of the best expertize. As a result, the customer is assured of persons with the right skills and insight working on his project.
Applications of control systems
Examples of several control systems made by Digitron Engineering:
Bio pharmaceutical industry, bio reactors
Feed industry, feed presses, feed mills
Container mixers
XYZ controls
Shea factory
Internal logistics ( transport and distribution, packaging, container distribution)
Security cameras and control
Camera control (object recognition)
Weighing systems (check scales, inline scales, static scales)
Expanders
Unwinders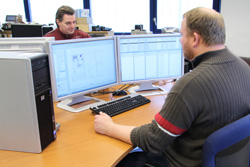 All these projects are carried out completely, from design up to commissioning, by Digitron Engineering B.V. The hardware and software is mainly determined by the process and/or machinery, but also by the customer. We have experience with a wide variety of brands PLC's and visualization packages. In this way, there is always an optimal solution possible.
We can also provide revisions, maintenance and modifications of your existing plants, even if little or no documentation is available!